TRIPLE ENGINE is a power trio, plain and simple. Featuring guitars, bass, drums and shared vocals, this band is all about riffs, solos and thumping grooves: music where the players have the artistic space to stretch their melodic legs and flex their rhythmic muscles within the framework of beguiling, relatable compositions. 
March 2020: Western Australia is in isolation due to the challenges presented by Covid-19, resulting in the temporary closure of all performance venues. Guitarist Chris Gibbs and bassist Craig Skelton are messaging each other about the effect this is having on them as working - or rather, no longer working - musicians. Craig mentions an idea about a new original power trio, and before the day is over TRIPLE ENGINE is born. 
Four days later drummer and purveyor of hair Daniel Skelton is on board and debut single 'Love Thing' is in the works, having been entirely written via phone and video calls. By July of 2020, TRIPLE ENGINE has recorded and mixed 'Love Thing', completed filming of the accompanying debut music video, and has secured its debut performance. And all of this (video shoot aside) without the trio ever being in the same room, let alone the same town! 
TRIPLE ENGINE is motivated and influenced by the spirit of blues rock trios such as Cream, The Jimi Hendrix Experience and ZZ Top. The prog-rock spirit of Rush and the pop sensibilities of The Police mesh with the gravitas of Zeppelin and the humour of Van Halen to help shape a formidable musical machine.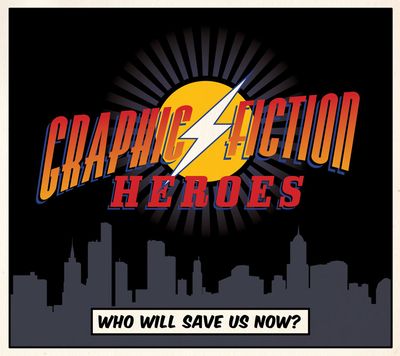 Borne of a songwriting partnership stemming from the members' involvement with the Chris Gibbs Trio, Graphic Fiction Heroes recorded their full-length debut album at Noise-a-thon (all tracking besides drums) and with Rob Agostini at Soundbaker (drums and final mixes). The album is out now. Graphic Fiction Heroes won the Country category of the WAM Song of the Year in 2013 with the track 'First and Last' from the album. A follow-up EP 'Dreams of a Libertine' (recorded at Noise-a-thon and Soundbaker, mixed and mastered by Troy Nababan) was released in May 2017 and peaked at number 93 on the iTunes rock charts. GFH recently supported legendary Australian act 1927 on the Perth leg of the band's national tour.
CHRIS GIBBS & THE TRANSMISSION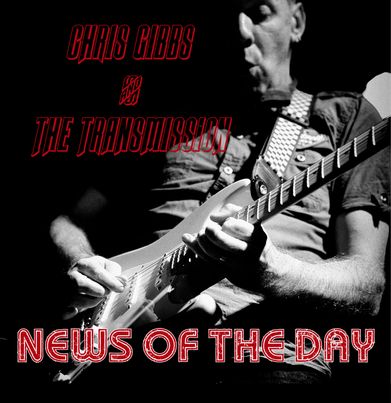 'Little Empires' was Chris Gibbs' debut solo album, released in 2009. A new album 'Big Appetite' was released in 2014. Check out some album reviews in the REVIEWS section. Chris has a new EP out with Chris Gibbs & The Transmission, a new band formed for performing Chris' material in a live setting. The EP, 'News Of The Day' recently peaked at no.28 on the iTunes rock charts.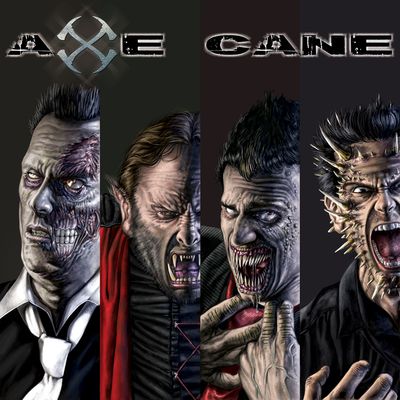 Retro-metal for the 21st century. Axe Cane released their debut EP in 2012 to positive reviews and a follow-up recording was commenced not long thereafter. The band is currently on hiatus, but the founding members intend to complete the second recording in 2018. The band features ex-members of bands as diverse as Voyager and Kingpin. Axe Cane's debut public appearance was on television in 2012 as part of the popular yearly charity show, Telethon on Network 7.
KINGPIN
Noise-a-thon released several Kingpin albums in the 2000s, most of which were recorded at numerous studios around Perth (Poons Head, Satellite, Soundbaker, Revolver) and mainly produced by Rob Agostini. From 2000 through to 2006, Kingpin performed and toured extensively, including a brief UK tour in 2002 and tour supports with the likes of The Superjesus, The Living End, Motorace, Thirsty Merc and Nickelback. Contact Noise-a-thon for back catalogue info.
F.U.L.L.
A critically-acclaimed and award-winning genre-crossing alternative rock trio, F.U.L.L. were active in the Australian music scene throughout the 90s. The band released three EPs and one full-length album between 1996 and 2000. F.U.L.L. played constantly on the live circuit, scoring support slots with bands such as Grinspoon, Screamfeeder, The Superjesus and many more. Contact Noise-a-thon for back catalogue info.